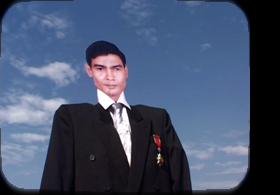 WHO KILLED CHEA VICHEA? is a highly charged murder mystery, a political thriller, and a documentary like no other.
In 2004, Cambodian union president Chea Vichea was assassinated in broad daylight at a newsstand in Phnom Penh. As international pressure mounted, two men were swiftly arrested and convicted of the crime, each sentenced to twenty years in prison. Filmmaker Bradley Cox's five-year investigation reveals an elaborate cover-up that reaches the highest levels of Cambodia's government.
Winner of a 2011 Peabody Award among many other honors and banned by the Cambodian government, WHO KILLED CHEA VICHEA? uncovers the face of dictatorship behind the mask of democracy.
Filmed in Cambodia from 2003 to 2009, with additional filming in Belgium, France, Finland, Netherlands, Thailand, the United Kingdom and the United States. Festival release in 2010, US television release in May 2011. Total running time 56 minutes.
A co-production of Loud Mouth Films and the Independent Television Service (ITVS), with funding provided by the Corporation for Public Broadcasting (CPB).
Distributed by Journeyman Pictures; available on iTunes, Google Play, Amazon, Vimeo and YouTube.

CREDITS
Directed by

Produced by

Original Score by

Editors

Narrated by

ERIC MILANO

Translators

ELLEN SEA

JASON ROBERTS
THIDA ROBERTS
AMAURY PEYRUSSAN
FRANÇOIS GERLES
NURY VICENS
DANIELE BERNO


Graphics

Additional Editing

Production Assistant

ELLEN SEA

Sound Design

ERIC MILANO

Re-recording Mixer

TOM PAUL

Mixed at

THE COTTAGE

Post Production Services

Colorist

BLASE THEODORE

Online

Production assistance provided by

Script Consultant

Fiscal Sponsor

Legal assistance provided by

Executive Producer for ITVS

SALLY JO FIFER
ADVISERS
Affiliations included for identification only
ERIC PAPE
Reporter (Newsweek)
John S. Knight Fellow, Stanford University
CLAUDIA RIZZI
Producer (PBS Frontline, BBC, HBO)
SPECIAL THANKS TO
Regina Abrami • Holly Angell • Peter Baker • Bill Barta • Ken Brill • Christina Cantrill • Christine Chaumeau • Kim Ly Chea • Andria Chin and Gary Crosse • Liam Cochrane • Agnes Crane and John Watling • Erik Davis • Brittis Edman / Amnesty International UK • Karen and Bart Feder • John Fego • Adam Feinstein • Christine Francis-Barta • Raj Gandesha • Elena Garella • Marcela Gaviria • Barak Goodman • Ann Goulder • Daniel Littlewood • Edward and Erin Lovett • Prach Ly • Louis Massiah / Scribe Video Center • Matt and Molly McKinney • David McNally and Cynthia Pierce • Lisa Miller • Marty Miller • Gloria Monge • Joe Monge • Leslie Morioka • Chrystèle Pape • Michael Park • Bill Parsons • Navy Phim • Ella Pugliese • Judith Queen • Paul Rayhorn • Visal Ros • Adrian Ross • Grayson Ross • Kimnang Seng • Tirzah Renée Spencer • Sayon Soeun • Sarah Trembath • Timothy and Pouv Wood • Rick Young • Susan Yund

and many courageous Cambodian people
whose names we will be able to list here
in better times to come